Seqens expand their high quality and sustainable hydroalcoholic gel and solution offer through its brand NAAHA™.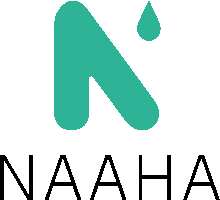 At the beginning of March 2020, in response to the hydroalcoholic solution shortage by the major actors most affected by the COVID crisis in France (hospitals, EPHAD, etc.) and at the authorities request, Seqens was the first to make French production capacity available. They succeeded to provide the general public, companies and regional authorities a choice of two effective hand sanitizing products in the fight against the spread of the pandemic.
Seqens is committed to providing a sustainable hydroalcoholic gel and solution offer and to be a long-term supplier to its customers. Seqens expansion of its product range and services, certifies that its products are viruscidal, bactericidal and fungicidal so as to meet the highest efficacy and quality standards. Through its brand NAAHA™, Seqens offers both gel and solution forms which are available in a wide range of packaging from 40mL to bulk.
Seqens will remain mobilized all summer to serve its customers and prospects and will offer its entire range from the beginning of September.
"In an uncertain context and the critical periods still to come, such as the summer holidays, the start of the new school year in September and the gradual recovery of business activity, we believe it is essential to remain mobilized to serve our clients and to help fight against a resurgence of the pandemic. Our NAAHA™ range comes with the expertise, traceability and security of supply of a world leader in pharmaceutical synthesis such as Seqens." said Pierre Luzeau, Chairman of Seqens.
A few details concerning our wide range of quality products and our industrial facilities:
1. A wide range of hydroalcoholic gel and solution formats:
Both a gel and hydroalcoholic solution are available. Recognized by comparative tests, the "Silky Solution from Seqens" has established itself as a market reference;
All types of packaging are available, from 40ml, 100ml, 500ml, 5L, 20L or bulk in 925L, to meet the needs of different actors;
2. Complementary services :
The CLEANPIX™ kit evaluates the cleanliness of surfaces and the efficiency of cleaning procedures;
Ergonomic, customizable and adapted to high-traffic areas like Automatic distribution terminals
3. Dedicated pharmaceutical production lines :
Several of our lines are dedicated to the production of SHA and GHA at two of our French plants (Bourgoin-Jallieu (Isère) and Couterne (Orne).These plants themselves dedicated to the exacting production of pharmaceutical intermediates;
4. Reliability and stability of supply
SHA and GHA production supported by internal production of raw materials, ensuring secure reliable and sustainable supply. Seqens is the only French producer of isopropanol (an alcohol, one of the key raw materials) which enables us to ensure reliability and stability of supply. We also offer ethanol based forms;
5. A private label registered in several European countries: NAAHA™.
About SEQENS: Seqens is a world leader in pharmaceutical synthesis and specialty ingredients. With 24 production sites and 3 R&D centers in Europe, North America and Asia, SEQENS develops tailor-made solutions and ingredients for the most demanding industries such as healthcare, electronics, cosmetics, food and home care. Driven by a culture of excellence and a strong entrepreneurial spirit, our 3,200 employees are committed to providing our customers with the highest level of service and quality while acting ethically in accordance with our Corporate Social Responsibility program.
Contacts
aline.rancony@seqens.com – 06 79 18 53 92
www.seqens.com / Linkedin: SEQENS / Twitter: @seqens_group @NaahaSha
More information about NAAHA:
https://www.seqens.com/en/business-lines/hydro-alcoholic-solution/
the website www.NAAHA.com is under construction and will be available on July 23rd, 2020.