HYDRO-ALCOHOLIC GEL & SOLUTIONS
SEQENS produces up to 75,000 L of hydroalcoholic gel and solutions per day. Traditionally reserved for hospital environment, use of hydroalcoholic solution is today strongly recommended to the general public for hand disinfection. It is one of the simple ways to protect oneself from COVID-19.

Our OFFER:
FROM 40 ML TO 1,000 L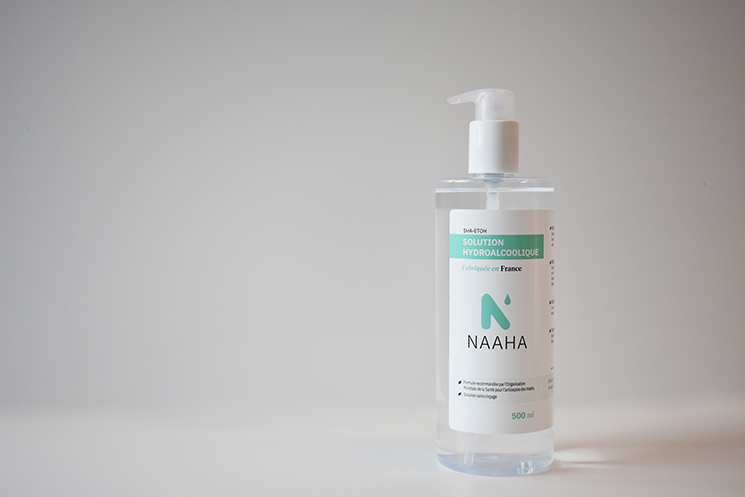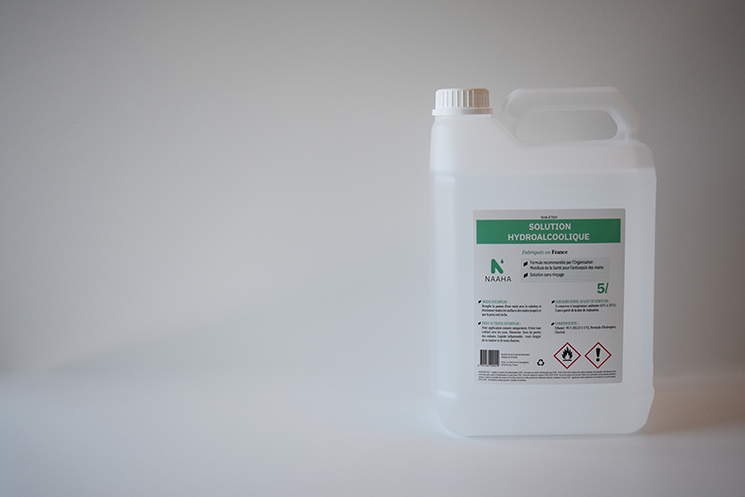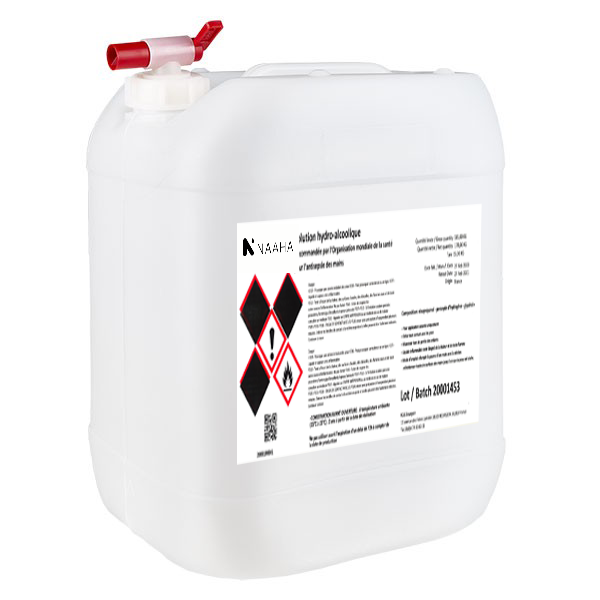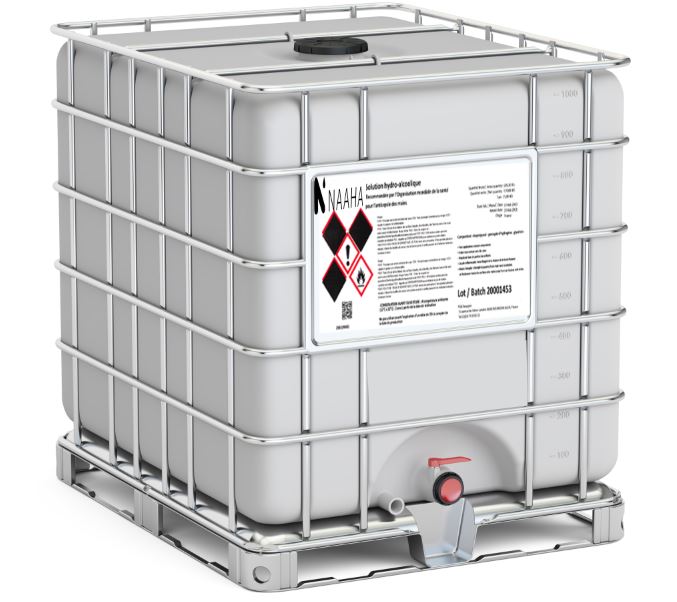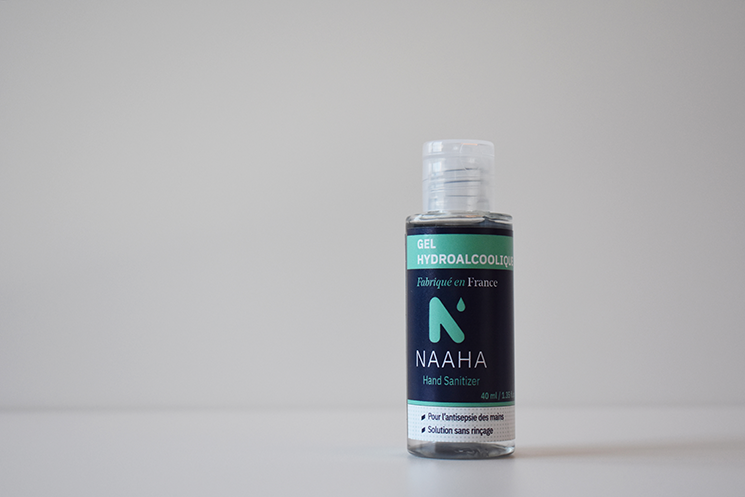 Our packaging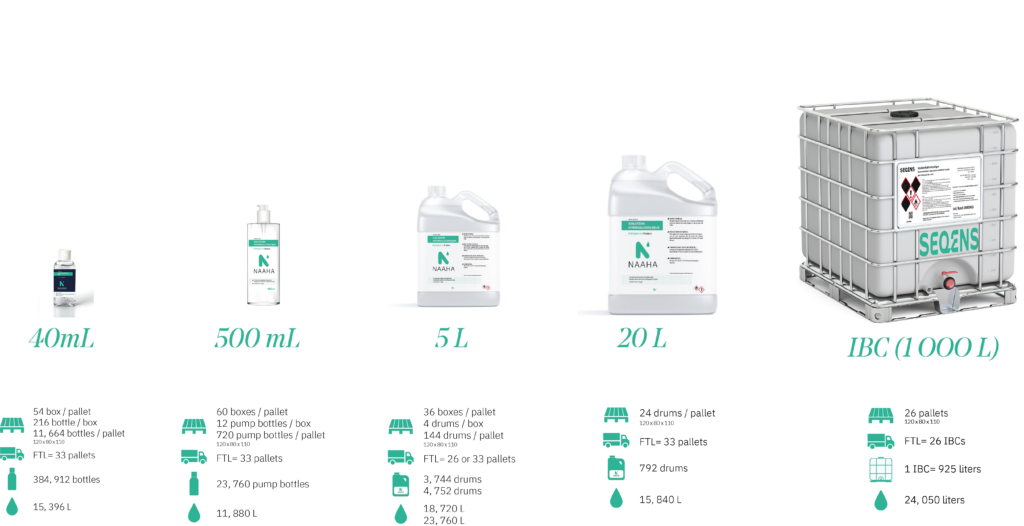 Delivery
The standard delivery time is less than 15 days, it may vary according to the type of packaging and the quantity required.
We can organize the transport for you (the carrier must be approved for transport of dangerous goods).
Quality
As a major player in pharmaceutical synthesis and specialty ingredients, the solutions we provide are produced and analyzed under the best conditions.
The formula complies with WHO (World Health Organization) recommendations for hand antisepsis against coronavirus.
The formula is authorized by the French decree of April 3, 2020.
COMPLEMENTARY SERVICES
Provision of automatic distribution terminals
Adaptable to high-traffic areas
Compatible with Naaha solutions and packagings
Ergonomic and customizable
Very easy to refill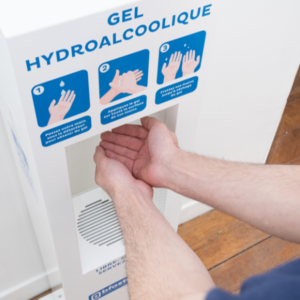 CLEANPIX kit
The CLEANPIX™ kit has been developed to answer the needs of numerous industries to evaluate the cleanliness of their surfaces and also to evaluate the efficiency of their cleaning procedures. It solves many drawbacks of the already known methods such as the necessity of costly equipment and highly skilled personnel. CLEANPIX™ is fast, giving response in a few hours in case of heavy contamination. It detects a wide range of microorganisms, from gram negative to gram positive bacteria to yeasts and molds. The swab is very convenient to collect samples on any surface, even difficult to access, whether it is plane or not. The size of the sampled surface can be adapted to the needs.
Surface hygiene control kit
Sold as a box: 30 tests per box
Advantages: Fast response time, no additional equipment or training required
Recommended uses: health establishments, transport, restaurants, food processing industries, hotels, etc.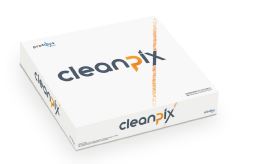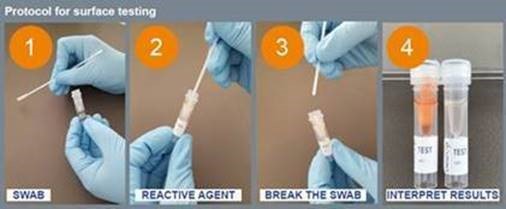 WOULD YOU LIKE TO ORDER?
Contact us at the following address: solutionHA@seqens.com
Phone number : +33 6 73 97 67 19

Our locations
Address
PCAS, 15 Avenue des Frères Lumière
38300 Bourgoin-Jallieu
Business Line
Contract Manufacturing & Fine Chemicals
Email
Accueil.bourgoin@seqens.com
More information
Flagship technologies: Distillation
Address
PCAS, Route de Lassay
61410 Couterne
Business Line
Lubbricant Additives, Fine Chemicals
Market
Specialty Ingredients
More information
Capabilities: 190 m³ of ISO 9001 reactors and kilo-lab
Flagship technologies: Most standard organic synthesis reactions (large volumes)