"Caring in COVID-19 times": an awarded project (2/2)
Seqens mobilization to provide solutions to face the global health crisis has been selected as the Responsible Care Awards winning project this year. Discover our initiatives.
To fight against the spread of the coronavirus, specific protection measures were put in place in Europe, one of which being to use an alcohol-based hand sanitizer to reduce the risk of contamination. And the demand was so high that most of the countries in Europe experienced shortages of hand sanitizers or of the key raw materials to produce it, i.e. ethanol or isopropanol.
As one of the European leaders in isopropanol (IPA) production, Seqens reorganized its production to ensure full production of this ingredient and dedicated all of it to the production of lPA for the pharmaceutical industry and hand sanitizer production.
Reshaping our production lines
In addition, from the very beginning of the COVID crisis in Europe and following the shortage of hand disinfectant in the territory, Seqens decided to convert two of its pharmaceutical intermediates production lines on its fine chemicals sites in Bourgoin-Jallieu and Couterne to the manufacture of large quantities of hydroalcoholic sanitizing solutions.
With the strong support of the French government ensure the continuity of IPA production and to accelerate the production authorizations, Seqens became in less than 2 weeks the first French producer of hydro-alcoholic solution with a capacity of close to 100 000 liters/day with 3 sites in France involved in the tremendous race against time to supply hospitals, health professionals, retirement residences, public authorities, firemen, supermarkets, logistic platforms, and all places welcoming people across Europe.
Seqens also mobilized its facilities in the UK, Canada and in the US to manufacture hydroalcoholic solution for local communities (hospitals, firemen, policemen, etc.) and so participate to the common fight against the spread of the virus.
a Global mobilization
During this very particular period, all our employees were fully mobilized to ensure proper production and delivery of our products. In addition to production teams on the shop floor in the concerned facilities – Bourgoin-Jallieu (FR), Couterne (FR), Roussillon (FR), Middlesbrough (UK), Saint-Jean (Canada), Newburyport (USA), all other departments including; EH&S, quality, regulatory, supply chain, communication, purchasing in all locations were eager and happy to contribute to this common effort and help our local communities. In a lockdown period where many employees worked from home as a safety measure, this project was also an opportunity to have a common goal within the company which people were jointly highly motivated to achieve even though not working from the same workplace and very proud to work for the chemical sector and to take an active part in the fight against coronavirus. During this period, Seqens received significant positive feedback from our employees and local stakeholders as well as from the French government.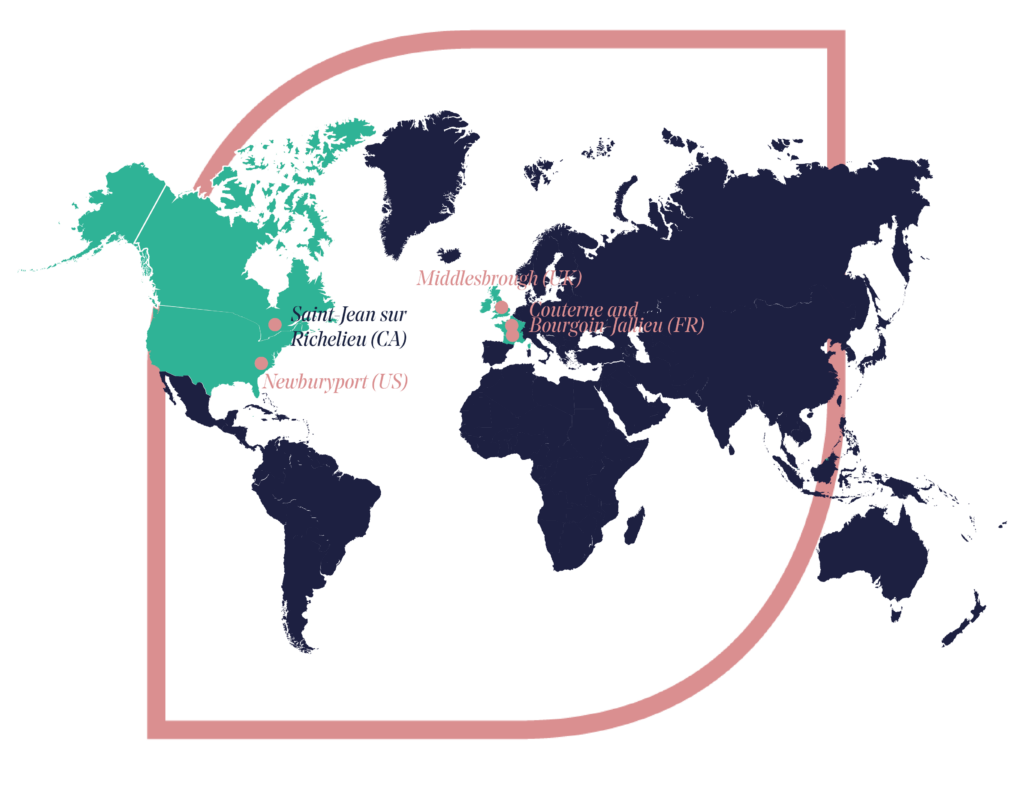 Seqens was one of the first chemical companies able to reorganize 2 of its plants and to mobilize 4 additional facilities to provide industrial quantities of hydro-alcoholic solution and all in full compliance with the strictest standards in terms of quality, security and respect of the environment.
Naaha: seqens answer to meet the need of hydro-alcoholic solution
And, as a key player in IPA as well as in pharmaceutical and cosmetic sectors, Seqens succeeded in creating in less than a few weeks a brand-new product range, available in different pack sizes from 40ml to 1000L, under the trade name 'NAAHA' and even to supply directly final customers which is a completely new business model for a chemical company used to B to B.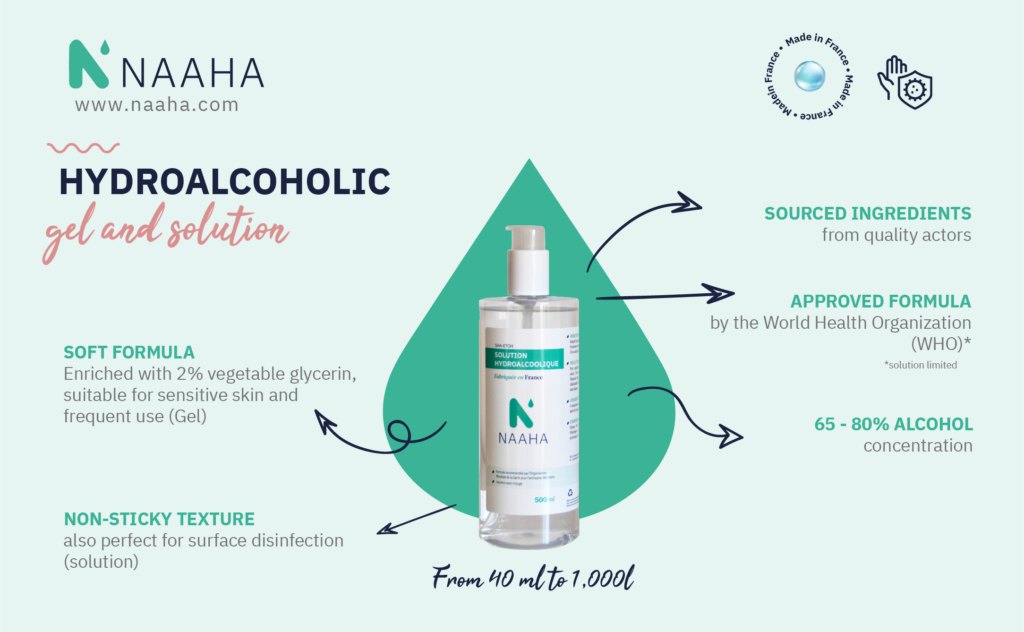 Seqens is very proud to be a major player in the production of hand sanitizer and is now planning to develop this activity further, created from zero in less than 4 months!