Labcom HitCat Inauguration in partnership with the CNRS
Press release
The Labcom HitCat (High-Throughput Catalysis center) was inaugurated in partnership with the CNRS in the Seqens'Lab. Their common objective is to develop innovative synthetic pathways, and ultimately cut down generic drugs development times and costs.
On June 8, 2021, in the presence of Seqens Scientific Committee, chaired by Pr Bernard Meunier, was inaugurated the "HitCat" LabCom, a joint research entity between the Seqens Group and the CNRS, hosted at the Seqens'Lab in Porcheville.
"HitCat" Labcom aims to create a center of excellence in multicatalysis. It consists in combining photocatalysis, biocatalysis and metal/organocatalysis to foster reaction discovery and optimization. The
Labcom will deploy a High-throughput testing platform to allow faster experimentation.
The Labcom scientific program will be led by Dr Geraldine Masson and Dr Gérard Guillamot for the Seqens Scientific Direction.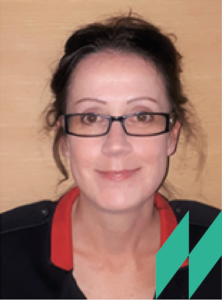 Géraldine Masson is a Research Director at the Institute of Chemistry of Natural Substances (ICSN), with world-class expertise in catalysis. Moreover, she has received numerous awards, including CNRS Bronze Medal (2013), SEQENS Prize of the Sciences Academy Awards (2017) and J-M Lehn Prize from the Organic Chemistry Division of the French Chemical Society (2019). Furthermore, she has been an associate editor for The Journal of Organic Chemistry since 2019.
Efficient and innovative catalytic routes design is a key differentiating factor to identify process shortcuts and develop cost-optimized routes of synthesis. Thanks to the support of the CNRS and Dr Geraldine Masson, the LabCom will accelerate our common ability to innovate in the field of pharmaceutical chemistry and tackle the highest chemical challenges.