Formic Acid Recovery for ChemoxyCare range
The project "Formic Acid Recovery for ChemoxyCare range" is one of the 2021 winners of the SEQENS 4 the Future trophies.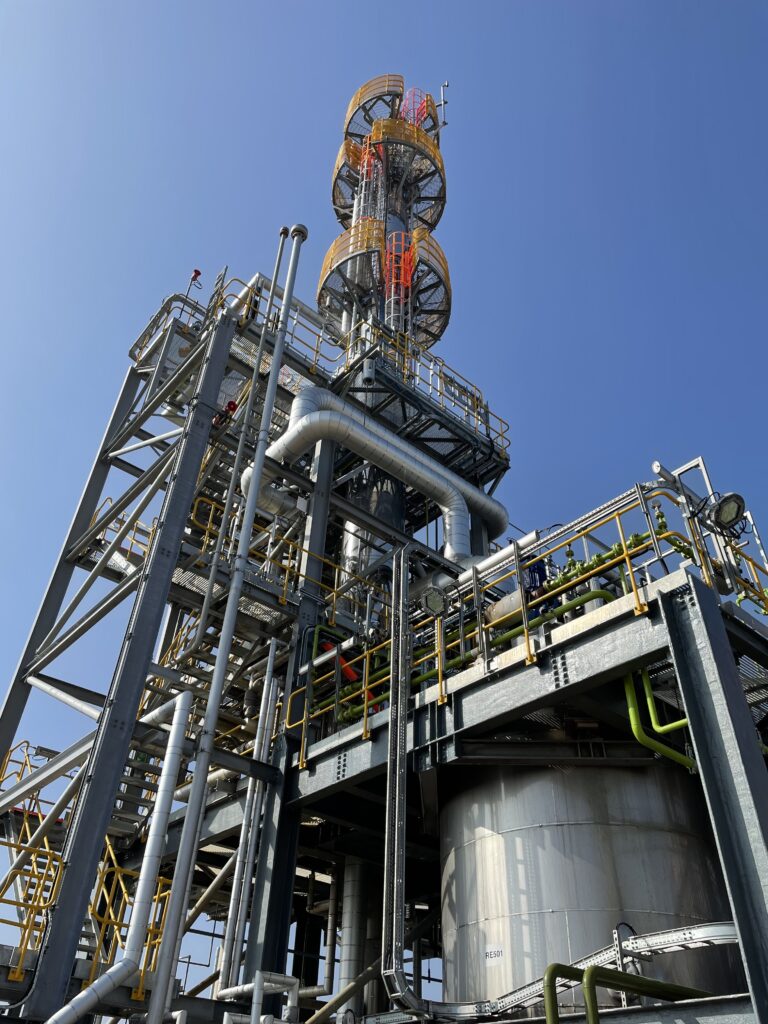 Discover how Seqens Custom Specialties teams innovated to face a global Formic Acid shutdown during Force Majeure Situation.
Category: Innovation and sustainable value creation
Business Unit: Custom Specialties
Context: In April BASF declared force majeure on formic acid supply. At the same time Seqens Custom Specialties had an increasing demand for ChemoxyCare products which required formic acid as key raw material. The Billingham plant faced a very real prospect of shutting the brand new B5.1 plant.
Project implementation
At that time R&D department was working on formic acid recovery for another process. This project prompted the team to see if formic acid could be recycled in ChemoxyCare 8.
ChemoxyCare 8 manufacture uses formic acid once through without recycling. To recover formic acid and re-use it, the team needed 3 new and adapted processes.
All processes were tested experimentally in R&D and computer modelling of the distillations was carried out
Once lab work and modelling was done new process instructions were generated and then production was carried out with extra monitoring and supervision from Development, R&D and production departments
The 3 adapted and modified processes worked as planned, allowing formic acid to be recovered, purified and recycled into ChemoxyCare 8 manufacture
This project was achieved through innovation, hard work, and team working across a number of departments. It was completed in only 4 weeks. The operators on the plant had to quickly learn how to run the modified processes.
Seqens Custom Specialties team reduced formic acid use by about 50%, generated less waste and kept the plant running making a key product for the personal care market.
Results obtained by recycling formic acid
45MT of Formic acid recycled and reused saving €40K in raw material costs.
Chemoxycare products quality and customer deliveries maintained.
No lost plant time, compared to minimum of 14 days potential lost time equivalent to 75MT of ChemoxyCare 8.
[iframe-youtube-with-overlay src="https://www.youtube.com/embed/kr66P0SaRZI" rel="0″ controls="1″ showinfo="0″]