Analysis of hand sanitizers: SEQENS Bourgoin-Jallieu's Quality Control Laboratory relies on Infra-Red technology
The Seqens group is a major player in pharmaceutical synthesis; its Bourgoin-Jallieu site is part of its CDMO BU and manufactures, among other products, pharmaceutical intermediates for the group's GMP sites but also for its external customers.
In March 2020, the health crisis suddenly impacted the site's activities and lead to a major accomplishment. In five days, the Bourgoin-Jallieu site produced and delivered its first batches of hand sanitizers compliant with the initial WHO recommendations and French regulation.
Strengthened by its success, SEQENS decides to perpetuate these products under the brand name NAHAA. The group registers as a "Biocide" company and the Quality Control Laboratory of the Bourgoin-Jallieu site develops and validates a quick and accurate method of analysis. In order to measure the alcohol content, and therefore the biocidal active substance, the classical gas chromatographic analysis is abandoned in favor of an innovative and rapid method based on Infra-Red.
The selected analytical technique is therefore FTIR – ATR (FTIR – Fourier Transform Infrared equipped with a support allowing an attenuated Total Reflectance) for its reduced analysis time and its quick implementation. Indeed, the sample to be analyzed is submitted directly on the crystal of the ATR allowing an instantaneous analysis of the liquid without any prior preparation.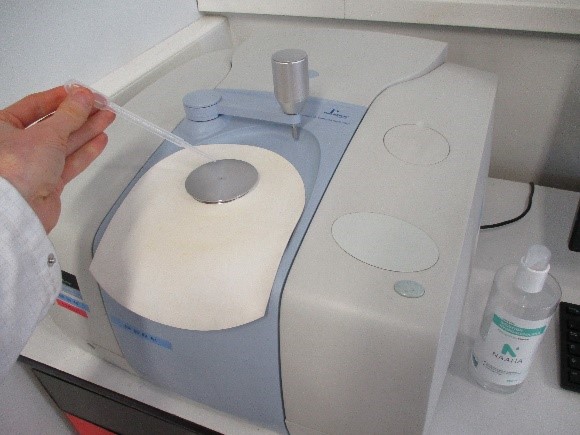 This analytical method has been validated according to the requirements of the "Guidance on the biocidal Products Regulation". The validation parameters considered were linearity, specificity, repeatability and accuracy.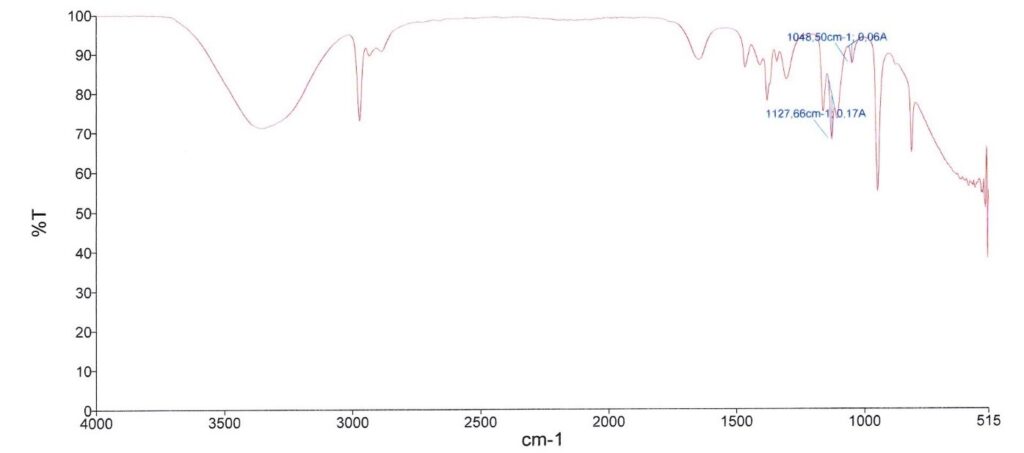 Combining speed of analysis and easiness of implementation, Infra-red allows considerable time saving during the Quality Control stage and thus optimization of batch release times. This has been implemented with the sole aim of satisfying our customers by improving our reactivity while guaranteeing a high level of quality requirements. This success is a good illustration of the values of the SEQENS group and the Bourgoin-Jallieu site: Entrepreneurship, Agility and Reactivity, Solidarity, Perseverance and Customer Orientation.