Communiqué de presse / Général
Inauguration du Labcom HitCat en partenariat avec le CNRS au sein du Seqens'Lab
Le Labcom HitCat (High-Throughput Catalysis center) a été inauguré en partenariat avec le CNRS au sein du Seqens'Lab. Leur objectif commun est de développer des méthodes de synthèse innovantes. A terme, il s'agira de réduire les délais et les coûts de développement des médicaments génériques.
Le 8 juin 2021, le LabCom « HitCat » a été inauguré. Cette inauguration a eu lieu en présence du Comité scientifique de Seqens, présidé par le Pr Bernard Meunier. Le LabCom se présente comme une entité de recherche commune entre le Groupe Seqens et le CNRS. Cette dernière est hébergée au Seqens'Lab à Porcheville.
Le Labcom « HitCat » vise à créer un centre d'excellence en multicatalyse. Il s'agit de combiner photocatalyse, biocatalyse et métal/organocatalyse pour favoriser la découverte et l'optimisation de réactions. Le site Labcom va déployer une plateforme d'essais à haut débit pour permettre une expérimentation accélérée.
labcom : une direction assurée par Dr Géraldine masson & Dr gérard guillamot
Le programme scientifique du Labcom sera dirigé par le Dr Géraldine Masson et le Dr Gérard Guillamot pour la direction scientifique de Seqens.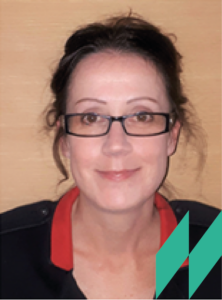 Géraldine Masson est directrice de recherche à l'Institut de chimie des substances naturelles (ICSN), avec une expertise de classe mondiale en catalyse. En outre, elle a reçu de nombreux prix, notamment la médaille de bronze du CNRS (2013), le prix SEQENS des prix de l'Académie des sciences (2017) et le prix J-M Lehn de la division chimie organique de la Société française de chimie (2019). Enfin, elle est rédactrice associée pour The Journal of Organic Chemistry depuis 2019.
La conception de voies catalytiques efficaces et innovantes est un facteur clé de différenciation pour déterminer les raccourcis de processus et développer des voies de synthèse aux coûts optimisés. Grâce au soutien du CNRS et du Dr Géraldine Masson, le LabCom va renforcer notre capacité commune à innover dans le domaine de la chimie pharmaceutique et à relever les plus hauts défis chimiques.