White Paper on Aspirin: 1st result of the technology cooperation
AcetylSalicylic Acid (ASA better known as Aspirin) is one of the most popular Non-Steroidal Anti-Inflammatory Drugs (NSAID) in the world.
a multi-purpose drug
First used as pain killer, Aspirin also brings lesser-known benefits that can be essential to prevent cardiovascular events. Further applications are also currently being developed to prevent certain forms of cancer as well as cognitive declines.
Aspirin formulation is very well documented but has not really been changed for decades. So we decided to investigate the possible improvement in bioavailability in order to foster both its known usages and its repurposing for cancer or cardio vascular applications.
A recent survey done in Brazil with a similar model drug confirmed extrusion as a technology that can bring important benefits by obtaining formulations with improved characteristics, such as faster disintegration, higher drug solubilization, and better stability. In the case of Aspirin, extrusion could therefore help to smoothen some of its well-known secondary effects for the digestive system.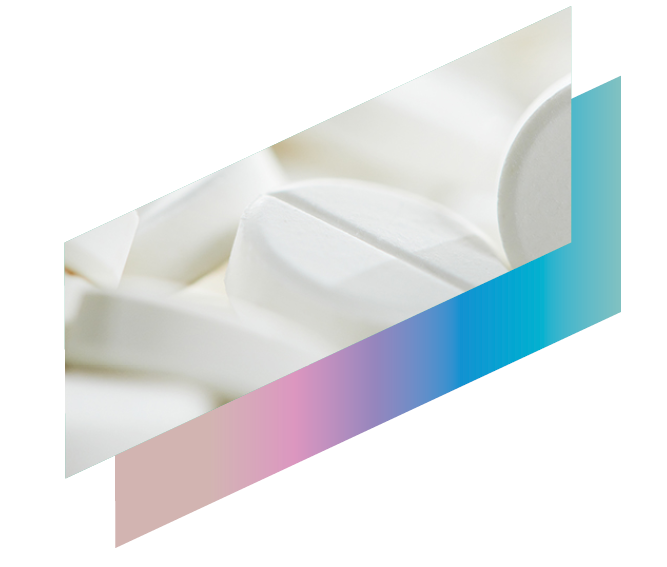 Impact of Aspirin on drug bioavailability
In our survey we therefore used control parameters on Rondol vertical extruder such as drug loading, screw configuration and process temperature to demonstrate that at 45% AcetylSalicylic Acid (ASA) – 55% water soluble polymer Soluplus® extruded at 130°C, the Aspirin is completely amorphous with no tendency to recrystallize after 6 weeks.
In vitro pharmacokinetic studies would now need to be performed to validate the impact of ASA amorphization and understand the interaction between ASA and Soluplus® and its impact on bioavailability and release profile.