Our Singapore-made sodium bicarbonate highlighted
20/11/2020
Products & Technologies
"Tracing back everyday items to chemicals made on Jurong Island, Singapore"
One of them is "Sodium Bicarbonate" from SEQENS.
SEQENS Mineral Specialties as one of the most important manufacture which is located on the industrial area of Jurong Island Singapore, have has been fully supported by Singapore government. We are being captured in the special article at JTC Corporation's website.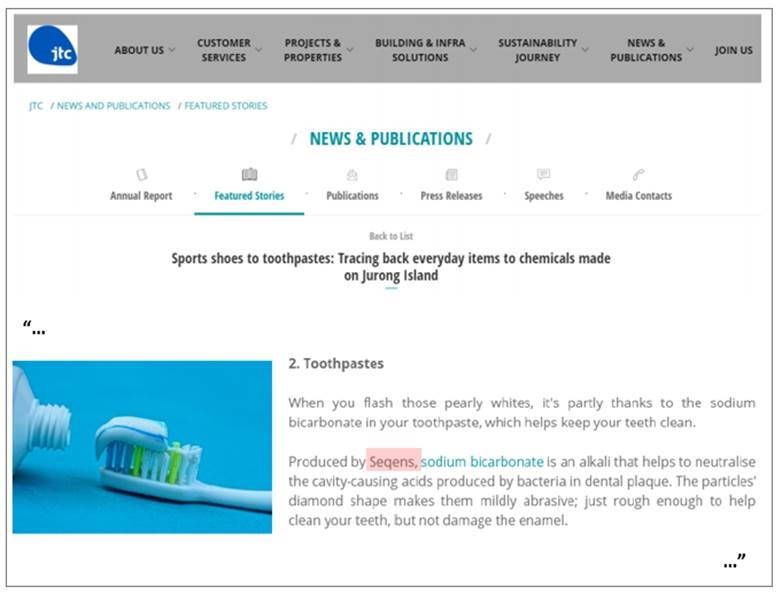 SEQENS produce its Sodium Bicarbonate in Singapore, which are being used in the manufacture of everyday item, in this case for toothpaste.
Please visit the website to view the full article and find the animated video clip which has also been posted on their Instagram account.
(* JTC is the lead agency in Singapore to spearhead the planning, promotion and development of a dynamic industrial landscape. Which has played a major role in Singapore's economic development journey by developing land and space to support the transformation of industries.)