Technical characteristics
PCDTBT
Poly[N-9′-heptadecanyl-2,7-carbazole-alt-5,5-(4′,7′-di-2-thienyl-2′,1′,3′-benzothiadiazole)]
Empirical Formula: (C43H47N3S3)n
Appearance: Dark blue powder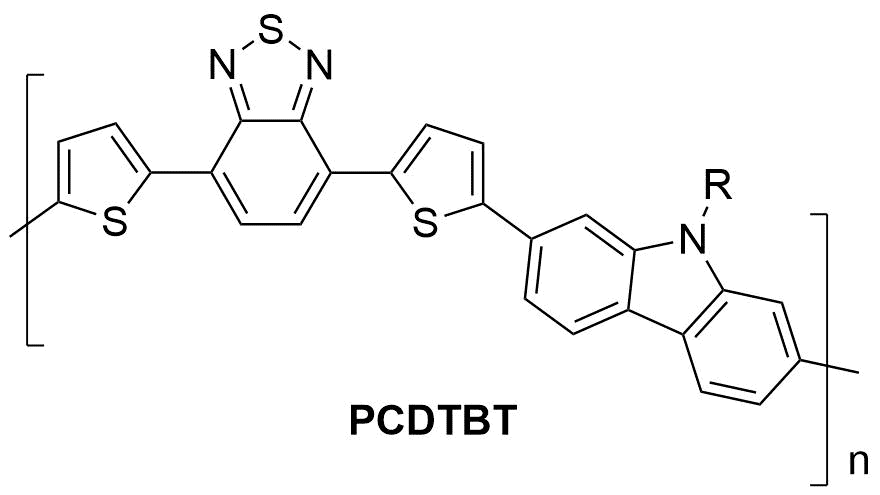 What is PCDTBT?
PCDTBT is a semi-conductive polymer.
Applications
PCDTBT is used in multiple applications in printed electronics and organic electronics. It can be used as an active layer in Organic PhotoVoltaïc systems (OPV) as well as Organic Photo Detectors (OPD). Power conversion efficiencies up to 6.7 % can be reached with this material in OPV. Its HOMO-LUMO levels are designed to be used in combination with PC70BM.
SEQENS can offer a variety of Molecular weight (Mn and Mw) of this material to suit different applications.