Pharmaceutical
Paracetamol
Technical characteristics
Paracetamol
Name : Acetaminophen, Paracetamol, N-(4-hydroxyphenyl)acetamide, APAP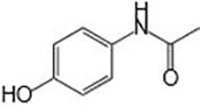 Our paracetamol grades can be used in tablets, caplets, sachets, syrups or suspensions in combination with or without other co-actives for generics or tailor made formulations.
oUR RANGE
Powder
2 powder grades (powder and dense powder) are available within CHC portfolio. 
Adapted for tailor made formulations.
Direct Compressible : 4 DC grades such as FB, Fine, Ultrafine and HSP
All our grade are manufactured with 90% acetaminophen content.
The DC grades are useful for tableting applications, for instance, high speed tableting operations, blending with other co-actives and generic compounds.
The DC grades enable optimization of the tableting operations reducing variability, defects within the client process and offering optimization of tableting disintegration.
APPLICATIONS
Human health
Animal health
FMD COMPLIANT / VERTICAL INTEGRATION
Vertical integration from PAP
Regulatory expertise and technical assistance
Complete range of GMP products compliant
Our location
Address
Novacyl (Wuxi) Pharmaceutical Co. Ltd., 16, Guangshi Road, Meijing Village, Luoshe Town, Huishan District
214185Wuxi
Business Line
Paracetamol
Email
info.EDS@seqens.com
More information
Capabilities:
8 KT of Paracetamol
4.5 KT of DC range
Flagship technologies: 
Acetylation reaction
Refining, granulation
Last inspections: 
ANSM, January 2018
NMPA ,August 2018