Eco-paturage in La Madeleine
INSTALLATION OF A GOAT FARMER
Our La Madeleine site has chosen to help a Lorraine goat farmer set up by providing him with land and premises. For the most part, these are the fields mowed once or twice a year, including the playground on the Avenue Julie.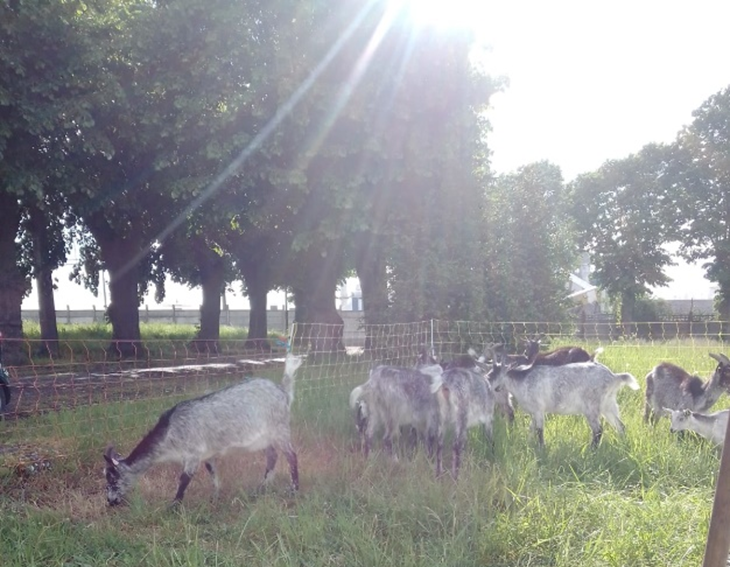 The project was the subject of a presentation and exchange meeting on February 26th with the inhabitants of La Madeleine directly concerned by this project.
The installation has been delayed due to the state of health emergency. Since Friday, May 15 th, 2020, Mr. Rouleau's herd has been complete. We hope that this delay of 2 months will not have any effect on the production of goat cheese soon to be marketed by favouring a short circuit.
Some employees of the site personally contributed to a subscription opened by the breeder to help his installation. Seqens Mineral Specialties also helped by sponsoring a goat.